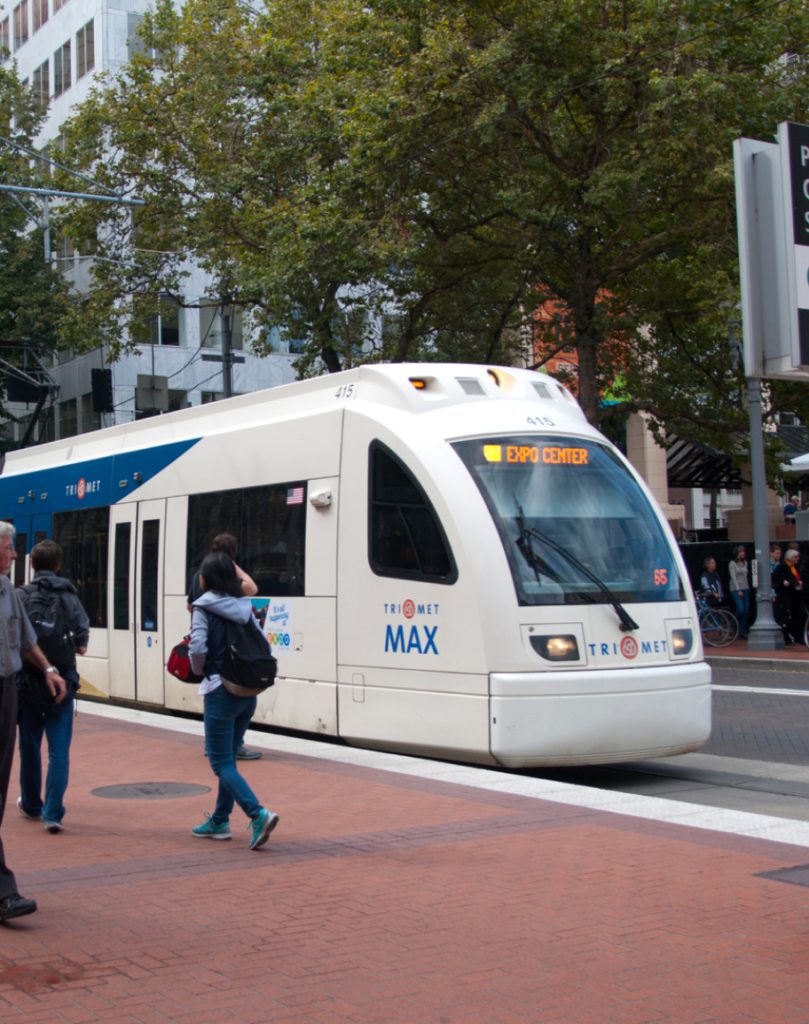 MAX Light Rail
15-minute service throughout the day.
MAX (Metropolitan Area Express) Light Rail connects Portland City Center with Beaverton, Clackamas, Gresham, Hillsboro, Milwaukie, North/Northeast Portland and Portland International Airport.

TriMet's farecard is called Hop Fastpass® (or Hop for short). To pay, just tap the green Hop reader when you board. You can tap with your phone or contactless credit card to pay the $2.50 Adult fare. Or, if you ride frequently or qualify for reduced fares, get a Hop card (purchase at TriMet's website).
Servicing the Portland, Oregon region including:
Clackamas Town Center
Portland City Center
PSU
Gresham
Hillsboro
PDX Airport
Beaverton
Expo Center
Milwaukie