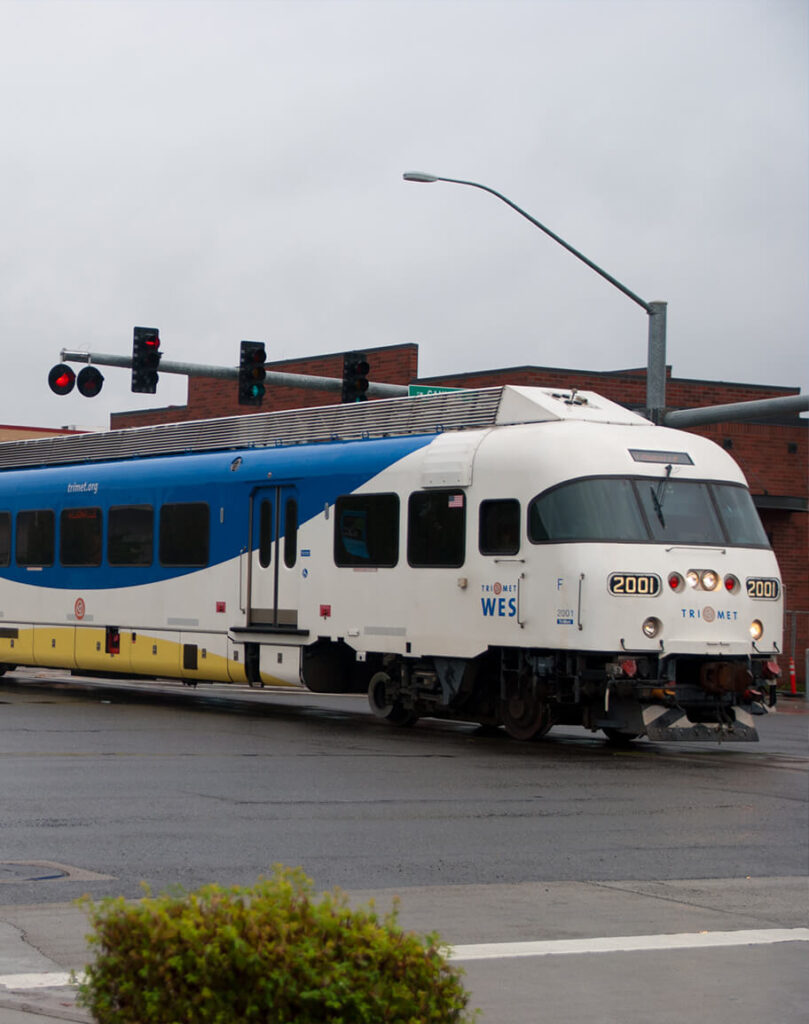 WES Commuter Rail
45-minute service weekdays throughout the day.
WES (Westside Express Service) is a commuter rail line serving Beaverton, Tigard, Tualatin and Wilsonville. WES runs on weekdays during the morning and afternoon rush hours, with trains every 45 minutes.

TriMet's farecard is called Hop Fastpass® (or Hop for short). To pay, just tap the green Hop reader when you board. You can tap with your phone or contactless credit card to pay the $2.50 Adult fare. Or, if you ride frequently or qualify for reduced fares, get a Hop card (purchase at TriMet's website).
Servicing the Portland, Oregon region with stops at:
Beaverton Transit Center
Hall/Nimbus WES Station
Tigard Transit Center
Tualatin WES Station
Wilsonville WES Station