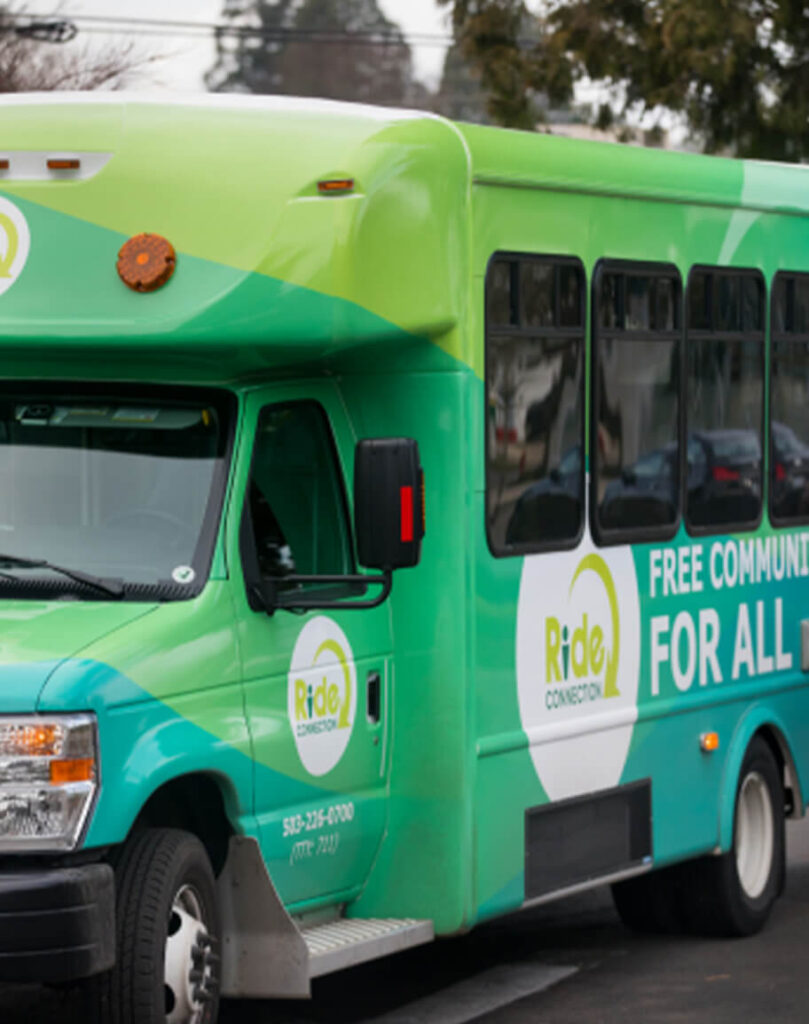 Tualatin Shuttle
Free weekday shuttle service.
The Tualatin Shuttle is a free 'deviated, fixed-route' service linking WES Station to employment destinations in the Tualatin area. While specifically designed for transit-dependent employees, job-seekers, and lower-income individuals, the service is open to the public.
All buses are accessible and equipped with bike racks and lifts. View routes and details at TualatinOregon.gov.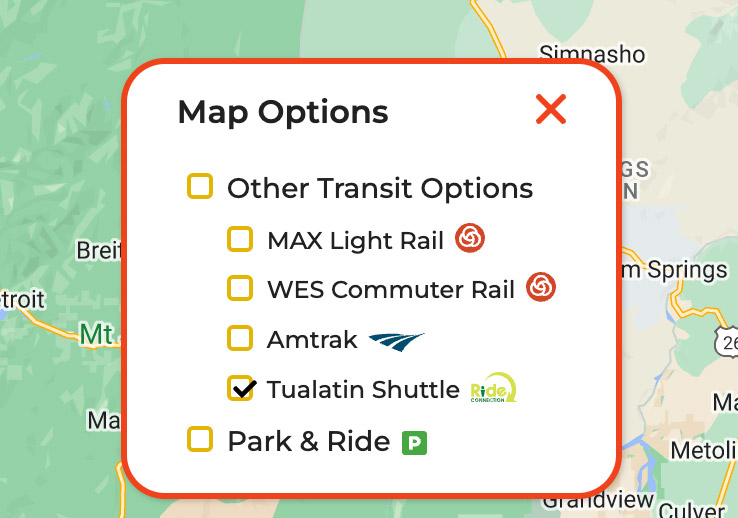 Tip: To view Tualatin Shuttle locations on the map, open the "Map Options" and select "Tualatin Shuttle".