South Clackamas Transportation District (SCTD)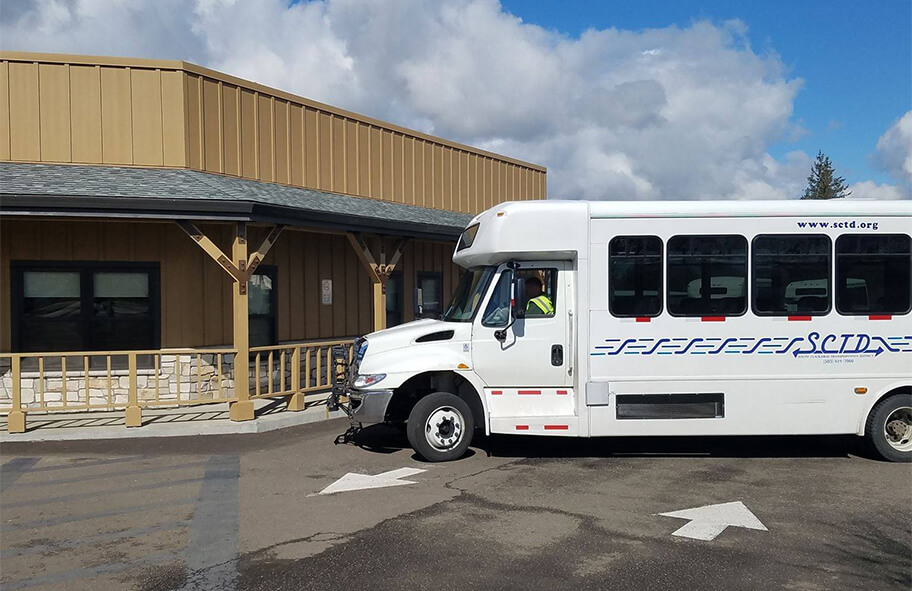 South Clackamas Transportation District (SCTD)
SCTD operates three routes serving the City of Molalla, Clackamas Community College (CCC), and Canby where you can connect to Canby Area Transit (CAT), and South Metro Area Regional Transit (SMART).
Schedule Deviation
The Molalla bus service operates as a deviated fixed route open to the general public. With advance notice, the bus will deviate up to three-quarters of a mile from the designated route as shown on the printed schedule for any passenger with physical and medical needs.
Customers can call the District Office at 503-829-7000, Monday through Friday between 8:00 a.m. and 4:00 p.m. on the day prior to their planned trip (24-hour advance notice required) to request a deviation.
The rider will be assigned a pick-up time. Riders will be required to travel to the curb outside of their trip origin in time for their scheduled pick-up. Vehicles operating on route deviation service will be unable to wait for a passenger who is not at the designated stop on time.
Passenger Assistance
Route deviation services will be provided on a curb-to-curb basis. SCTD drivers will assist riders with disabilities in boarding and disembarking from vehicles and in securing their mobility devices. All drivers who operate SCTD services are proficiently trained in passenger assistance and sensitivity towards persons with disabilities.
SCTD provides the following routes and services:
SCTD riders can make connections to:
Single Trip Tickets
| | |
| --- | --- |
| Molalla City Bus | Free |
| Canby City Bus* | $1 |
| Clackamas Community College* | $1 |
| *Children 6 and under ride free | |
How to buy single trip tickets:
There are two ways to purchase tickets.
Pay drivers exact change. Drivers don't carry cash.
Purchase a ticket at the SCTD District office located at:
807 E. Main Street
Molalla, Oregon 97038
Monday – Friday: 9:00 am – noon and 1:00 pm – 4:00 pm.
Passes
| | | |
| --- | --- | --- |
| Annual Pass | | $99 |
| Monthly Pass | | $20 |
Annual passes start at $99 in January and are prorated each month after that.
Monthly passes are valid for 30 days from the date of issue.
How to buy passes:
Passes may be purchased at the SCTD District office located at:
807 E. Main Street
Molalla, Oregon 97038
Monday – Friday: 9:00 am – noon and 1:00 pm – 4:00 pm.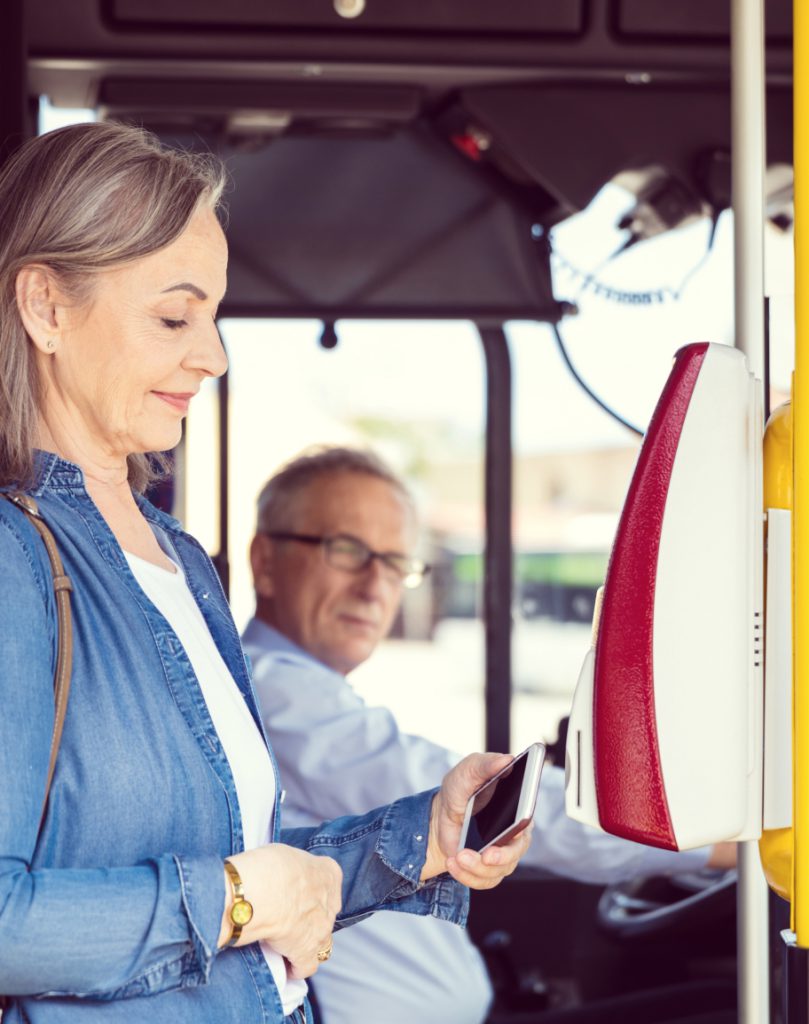 Rules
When riding with SCTD, here are some bus rules to know and follow:
Plan your trip and give yourself plenty of time. Arrive at the bus stop a few minutes early. Let the bus driver know if you are trying to connect with another bus or route.
No smoking, vaping or alcohol allowed.
Shirt and shoes are required. Space can sometimes be limited, so please be mindful of your personal hygiene.
Remain seated while the bus is in motion.
Carry-on bags and gear must be kept clear of all walkways.
Fares must be paid upon boarding. Have the exact fare or ticket easily accessible for when the bus arrives.
No disruptive or disorderly behavior.
Use headphones for personal devices. Audio of any kind must be listened to through earbuds and conversations should be kept at a volume that is not discourteous to other passengers.
Finish food and beverages before boarding or keep them in a closed container.
Acknowledge priority seating areas for the elderly and disabled.
If permitted on the bus, all animals (including service animals) must be under the control of their owner at all times. Some transit agencies may allow pets if they are in a pet carrier. Please contact your local agency before bringing a pet on board.
Do not walk or run in front of the bus. Use designated crosswalks after the bus has pulled away.
Accessibility
SCTD is committed to providing equal opportunities for persons with disabilities.
All SCTD buses are accessible and come equipped with wheelchair lifts.
Our drivers announce time point bus stops
Priority seating is provided on buses for seniors and people with disabilities.
Drivers are trained to assist customers and to secure mobility devices to ensure a safe ride for all passengers.
All printed informational materials are made available in accessible formats upon request 503-829-7000, for example, large print for persons with low vision or audio for blind persons, as well as accessible electronic formats.
SCTD uses Oregon Relay Service for people with hearing impairments.
For more details on SCTD's ADA policies and procedures, please visit the SCTD website.
Bikes
All SCTD buses are equipped with bike racks that hold two (2) bikes.
The bike racks are safe and easy to use. Please ask the driver if you have questions.
If you're unsure if your bike will fit on the racks, you may bring it to the SCTD office ahead of time to check.
It is the responsibility of bike owners to load their own bikes.
Safety
South Clackamas Transportation District values the safety of our passengers. Here are some safety guidelines to make your experience riding with us as smooth as possible:
Keep your personal information private, including where you are going.
Be alert at bus stops and when riding the bus.
If someone makes you feel uncomfortable, sit near the bus driver.
No unnecessary conversation with the driver while the bus is moving. Drivers must remain focused on driving.
Keep the aisle of the bus clear at all times.
Remember that fighting, boisterous, or other behavior that disturbs passengers can result in removal from the bus.
In case of an emergency, alert the bus driver and call 9-1-1.
Use designated crosswalks after the bus has pulled away. Do not cross in front of the bus.